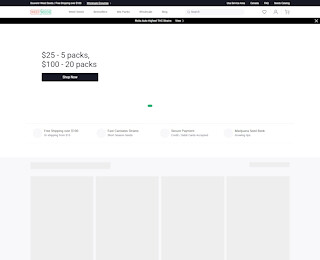 Alaska has been growing marijuana legally since 1975, while the rest of America was trying to ban it. Alaskan right to privacy laws allowed citizens to grow up to 25 plants in their homes and have an ounce in their possession. This law only applied to people growing marijuana inside a private residence. Once you start growing the plant outside, it becomes illegal. Before the legalization of marijuana, it was considered a misdemeanor to have an ounce of cannabis unless you have a medical condition.
Alaska Marijuana Laws
Alaskan residents voted to legalize Marijuana in November 2014. The change complimented the right to privacy law, making growing or possession of marijuana outdoors legal. By March 2016, Alaskans could purchase and possess marijuana without fear of arrest. Before the legalization of cannabis, residents in Alaska could grow 25 cannabis plants. Since legalization, growers are only allowed to grow six cannabis plants. With the legalization of cannabis in Alaska, residents fear additional regulations that will restrict the growth of marijuana in the future.
Marijuana for Medicinal Use
Alaska has a medical marijuana program for people suffering from glaucoma, cancer, cachexia, HIV/AIDS, seizures, nausea, chronic pain, and multiple sclerosis. Patients require a doctor's letter that verifies their condition before they can buy medical cannabis legally. They are also required to apply for a medical card online from the Division of public health.
Growing marijuana can be done by caregivers and patients above 21 years. In addition, patients are allowed to grow up to six cannabis plants, and only three should be mature at a time. Patients are allowed to possess only one ounce of cannabis in public.
Growing in Alaska
Alaska is considered an excellent state to grow marijuana; smoking is an entirely different issue. No need to waste time growing subpar weed. Whether you are a caregiver or have a medical condition, get quality seeds, and start growing your stash. The efforts you put into growing your marijuana, whether it is for recreational or medical purposes, will pay off.
You get way more than just usable weed when you grow marijuana on your own. Growing Marijuana in Alaska is a privilege that should not be taken for granted.
Buying seeds
The law allows citizens to grow marijuana as long as they do so within their residential areas' confines. The maximum number of trees one can grow is six. However, finding seeds can pose a challenge. Today, there are fewer medical dispensaries in the state, and many marijuana stores do not stock seeds.
You may have to search for seeds online. Buy from online stores that operate in states where cannabis has been legalized. There are various strains of cannabis so ensure you know which one you want and the requirements for growing them. Every strain has unique properties and growing conditions.
Marijuana does well in organic and well-drained soils. You can choose to germinate your cannabis plants indoors first before transplanting once they sprout. You may have to install grow lights if you intend to grow cannabis indoors.